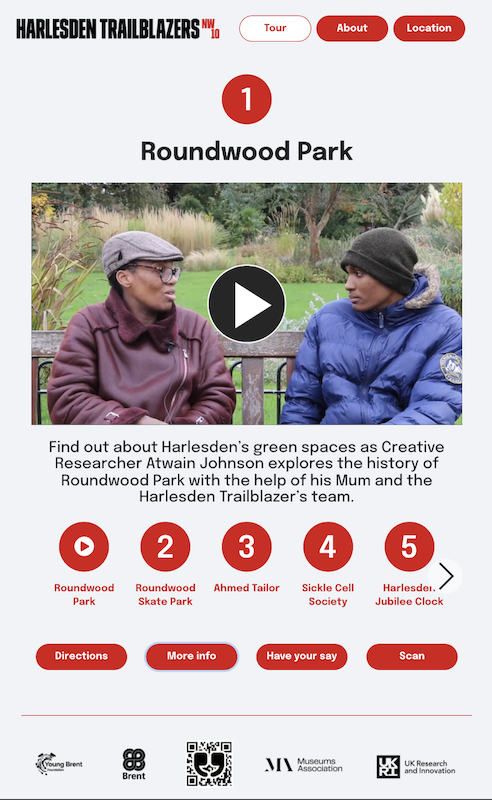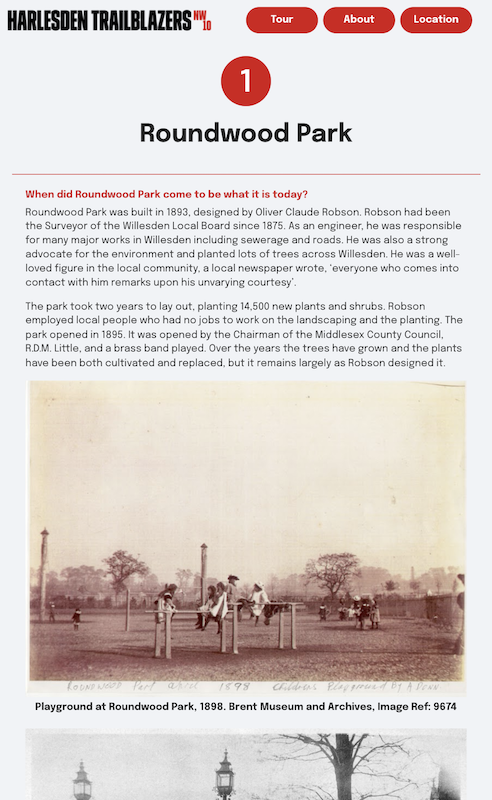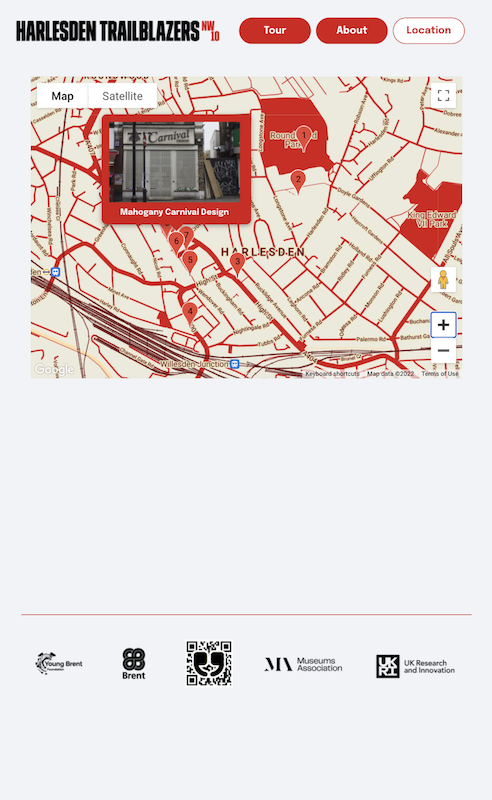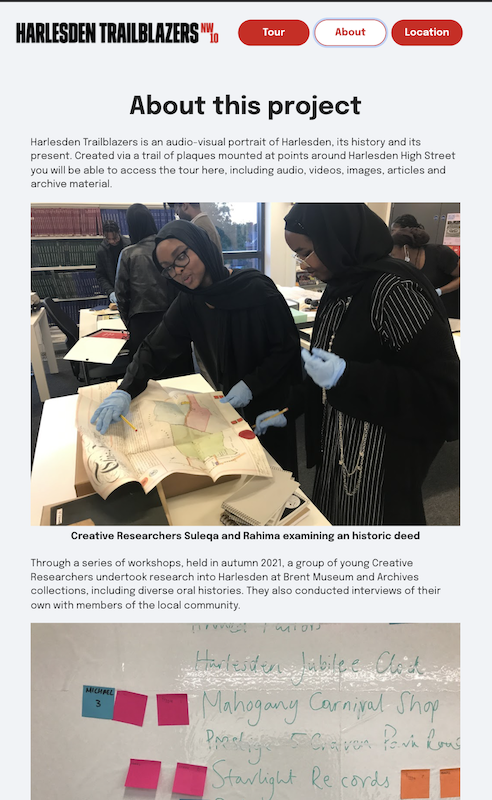 YBF, Brent Council, MA, UKRI
Brent Museum and Archives have delivered Harlesden Trailblazers in partnership with Young Brent Foundation with funding from The Museum Associations Digital Innovation and Engagement Grant.
Harlesden Trailblazers is an audio-visual portrait of Harlesden, its history and its present. Created via a trail of plaques mounted at points around Harlesden High Street you will be able to access the tour here, including audio, videos, images, articles and archive material.
QR code technology has assisted in providing information in different languages by using subtitles and by linking with other local organisations. The QR codes are dynamic meaning the content they link to can be edited, changed, appear only once at different times post-production.